After months of continuous development, we are pleased to finally announce that all of our traffic related apps are now available to download from the Google Play Store!
All of our existing traffic related apps have now been retired from the store and have been replaced with brand new versions that feature significant graphical and speed improvements and a vast array of useful features to help you whilst on your travels. Check out the new apps now and download one that suits your needs by visiting the Google Play Store.
Feel free to also check out our promotional video of our most popular app to date below!
We've been somewhat quiet since our last update regarding the major app updates back in July. Due to unforeseen circumstances we've had to delay the release of our new range of apps that will be replacing our existing traffic related apps. Rest assured, these will be released very shortly and in the meantime we can share with you our brand new promotional banner for you to see for yourself the vastly improved user interface, graphics and notable features for one of the apps due to be released!
Please stay tuned here for the latest updates regarding our official release date.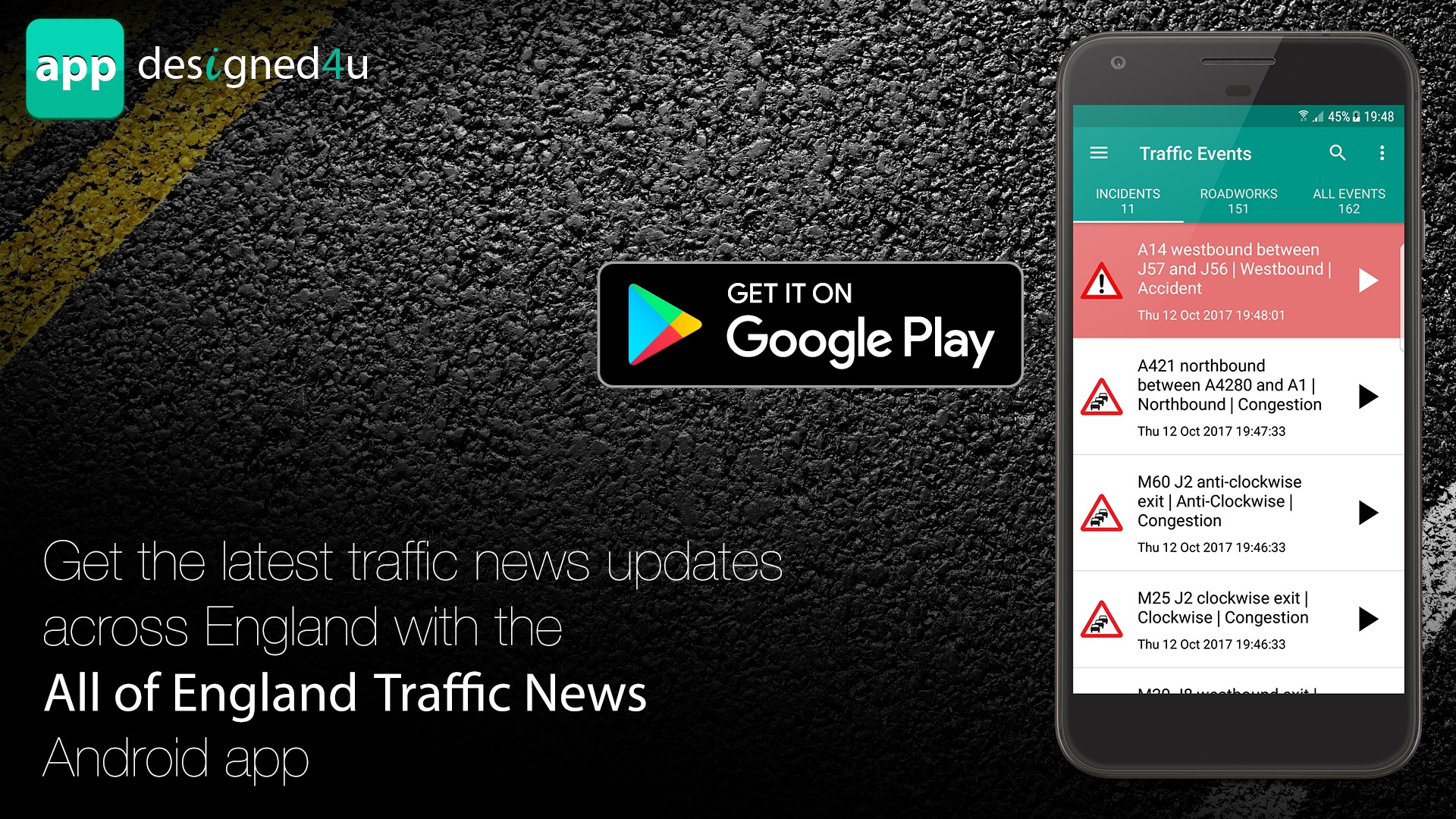 We've been working tirelessly behind the scenes to bring together a range of significant updates to all of our apps on the app store and will be releasing these very shortly!
For a number of years, our range of apps have served their purpose and will shortly be replaced with new apps of the same or very similar app titles, which you will be able to download from the respected app store (currently the Google Play Store and the Amazon App Store). You will notice a huge improvement in each of the apps available, including a much more responsive and crisper interface that is intuitive and easy to use and tablet specific app versions.
Please stay tuned to our blog where we will publish new updates as and when the new apps are released! In the meantime, please visit our Google Play Store or Amazon App Store developer page to see our latest range of apps available.